Agricultural estate with over 170 hectaes
Ref. code: CLAPE05
In a prestigious area between Pisa and Florence is for sale this agricultural estate consisting of 170 hectares and several outbuildings for restoration.
Three typical tuscan farmhouses , to be restored according to your taste: the main building on two floors with a total surface of 367 square meters with annex of 80 sqm. A second building has a very interesting shape with a total surface of 415 square meters. The third building is abandoned since the 50's and boasts a total area of 384 square meters The land and farmhouses offer gentle views of the beautiful surroundig area, of San Miniato and the Etruscan town of Volterra.
Part of the land is ideal for breeding activities: here there is a large building with two apartments, with a surface of 410 square meters to be totally restored. Nearby there is also a small building of 170 square meters. There is also a lake of 8000 square meters. For cattles and pigs there are also stables of over 365 square meters and another stabloe of 390 sqm.
Included in the sale 30 hectares of hunting reserve while around 109 hectares are arable land and 55 hectares woodland. There is also a vineyard and a small olive grove.
More details
Phone: +39 0184 26.16.87
Price: € 3.500.000
Ref. code: CLAPE05
Type: Commercial property
Rooms: more than 4 Rooms
Conditions: Excellent/Refurbished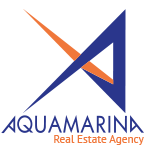 Acquamarina International Home
via Vittorio Emanuele, 302
18012 Bordighera (IM)
Phone: +39 0184 26.16.87
Mobile: +39 328 83.65.167
E-mail: info@acquamarinaimmobiliare.com
CALL
REQUEST AN APPOINTMENT
CONTACT US