Alassio Luxury Apartments For Sale
Ref. code: AL2
In an exclusive and overlooking position, just 3 minutes away from the sea, a new residential compound rises up to house people looking for higher comforts. Surrounded by the Ligurian scrub, between mimosas, lemontrees, scented peaches and oranges, in a park of 2ha, the apartments look out onto Gallinara island, capturing it with a glance and offering it as a daily gift to their fortunate residents. A new way to live in Alassio, where private patios and spacious porches will treat their guests with moments of unforgettable pleasure.
To enhance the pleasure of living in this paradise, every apartment comes with the suggestion of three different interior design styles: Prado, classic and evergreen; Gam, with a view to design; Moma, exclusively minimal.
Thanks to the extent of each apartment, interior spaces can be easily organized according to the owners' wishes. It's possible to choose one of the 4 different solutions suggested or to project the apartments in order to meet personal needs. Whether someone chooses to focus on the living area, to increase the number of rooms or to have a large kitchen, everything has been designed so that life in Alassio will be the one always dreamed of.
Reference: AL2
Price: Trattative in sede
Heating: autonomous
Rooms: 3
Distance from the sea: meters 2000
Floor: Attic
Exposure: south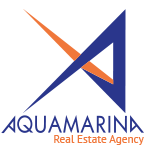 Aquamarina Real Estate Agency
via Vittorio Emanuele, 302
18012 Bordighera (IM)
Phone: +39 0184 26.16.87
Mobile: +39 328 83.65.167
E-mail: info@aquamarina.email
CALL
REQUEST AN APPOINTMENT
CONTACT US