Ref. code: p-It-00143-52
Bracciano Lake - Monterano's Natural Reserve
Not far from Monterano's Natural Reserve, of considerable historic and naturalistic interest, and few kilometres from Bracciano Lake, it is a particularly suggestive villa, because placed in a splendid landscape scenery.
The residence has a surface of 200 m2 on the same level and it is surrounded by 2 hectares of parkland with forest trees and many flowering plants. Part of land is used as orchard and olive grove.
The park boasts a cold greenhouse, a barnyard and a wonderful swimming pool surrounded by greenery where to relax. Noteworthy is the large portico of 130 m2 with furnishings for garden to create a relaxing and cosy atmosphere.
Inside the rooms are very bright, because present large glass doors from which the light filters and makes warm and comfortable rooms.
The villa is made up of a wide living area which has at one's disposal a living room with chimney, a studio and a dining room from which we enter to the kitchen. The sleeping area consists of four bedrooms, two bathrooms and an utility room.
Rome km 45 - Bracciano lake km 10 -Stigliano wellness SPA 1 km- Civitavecchia seaport km 25 - Roma Fiumicino Airport km 35 -
More details
Phone: +39 0184 26.16.87
Price: € 900.000
Ref. code: p-It-00143-52
Type: Villas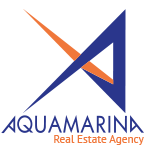 Acquamarina International Home
via Vittorio Emanuele, 302
18012 Bordighera (IM)
Phone: +39 0184 26.16.87
Mobile: +39 328 83.65.167
E-mail: info@acquamarinaimmobiliare.com
CALL
REQUEST AN APPOINTMENT
CONTACT US