Ref. code: p--00081-7
Elevated position above Cannes for this very charming property enjoying a lovely view of the sea and the mountains. Warmth, comfort, very hight-quality materials and workmanship add to the comfort of this beautiful home. Very short distance from the center of Cannes.
The 6 bedrooms are designed as suites, the magnificent kitchen is warm and inviting, the pool and its vast sun terraces are ideal for "farniente".
More details
Phone: +39 0184 26.16.87
Price: € 4.500.000
Ref. code: p--00081-7
Type: Villas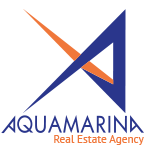 Acquamarina International Home
via Vittorio Emanuele, 302
18012 Bordighera (IM)
Phone: +39 0184 26.16.87
Mobile: +39 328 83.65.167
E-mail: info@acquamarinaimmobiliare.com
CALL
REQUEST AN APPOINTMENT
CONTACT US