Ref. code: p-Fr-00081-10
This large house was designed by a renowned architect in magnificent flat grounds of almost 2.5 acres, in a quiet spot in the country-side behind Cannes.
It offers 6 large bedrooms, a magnificent lounge with mezzanine, bar area, chimney nook, billard room whit bread oven.
Vast swimming pool, tennis court apartment in annex.
More details
Phone: +39 0184 26.16.87
Price: € 3.300.000
Ref. code: p-Fr-00081-10
Type: Villas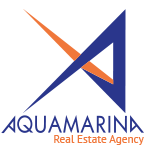 Acquamarina International Home
via Vittorio Emanuele, 302
18012 Bordighera (IM)
Phone: +39 0184 26.16.87
Mobile: +39 328 83.65.167
E-mail: info@acquamarinaimmobiliare.com
CALL
REQUEST AN APPOINTMENT
CONTACT US