Castagneto Carducci Villa For Sale
Ref. code: p-It-00123-26
Villa Mosaico is settled in the beautiful Via Lamentano, that runs parallel to Via Bolgherese, in the country near Castagneto Carducci.
The place enjoys a unique climate and position. From the villa is possible to see the sea that is only 10 minutes by car.
The Villa is surrounded by plants (pine trees, live oak, oak trees, palm trees). Two hectares of garden and an olive grove (that makes excellent oil) complete the property. Property includes: Villa ( smq 600), 3 guesthouses, 2 garages.
More details
Phone: +39 0184 26.16.87
Price: € 8.000.000
Ref. code: p-It-00123-26
Type: Villas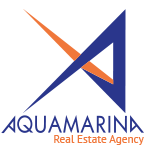 Acquamarina International Home
via Vittorio Emanuele, 302
18012 Bordighera (IM)
Phone: +39 0184 26.16.87
Mobile: +39 328 83.65.167
E-mail: info@acquamarinaimmobiliare.com
CALL
REQUEST AN APPOINTMENT
CONTACT US