Cetona Country Home For Sale
Ref. code: p-It-00143-9
Just a few kilometres away from the ancient village of Cetona (SI), we offer a beautiful 490 sqm farmhouse on two stories with a marvellous panorama.
A 8000 sqm garden enriches the villa.
It also features a nice portico, terraces, garage and 32.000 sqm of agricultural land, forest, olive grove.
More details
Phone: +39 0184 26.16.87
Price: € 2.000.000
Ref. code: p-It-00143-9
Type: Villas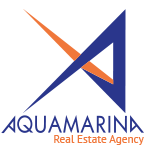 Acquamarina International Home
via Vittorio Emanuele, 302
18012 Bordighera (IM)
Phone: +39 0184 26.16.87
Mobile: +39 328 83.65.167
E-mail: info@acquamarinaimmobiliare.com
CALL
REQUEST AN APPOINTMENT
CONTACT US