Commercial property for sale Emilia Romagna
Ref. code: V867
Commercial property only 800 m. from the sea with a total surface area of 22 000 sq.m., 10 500 sq.m. of which is a built-up area. Ground floor 5000 sq.m., first floor 5000 sq.m., parking of 6000 sq.m., children's play area 3000 sq.m.
Cervia is a town and comune in the province of Ravenna (Emilia-Romagna), central Italy. It is a seaside resort on the Adriatic Riviera thanks to its 10 km shore characterised by sandy beaches.
Emilia-Romagna is an administrative region of Northern Italy, comprising the former regions of Emilia and Romagna. Its capital is Bologna. Emilia-Romagna is one of the richest, most developed regions in Europe. Bologna, its capital, has one of Italy's highest quality of life indices and advanced social services. Emilia-Romagna is also a cultural and tourist centre, being the home of Bologna university, one of the first universities in the world, containing Romanesque and Renaissance cities (such as Modena, Parma and Ferrara), being a centre for food and automobile production (home of automotive companies such as Ferrari, Lamborghini, Maserati, De Tomaso and Ducati) and having lively coastal resorts such as Rimini and Riccione.
More details
Phone: +39 0184 26.16.87
Price: Price on request
Ref. code: V867
Type: Commercial property
Rooms: 2 Rooms
Surface area: 10500 MQ
Conditions: Excellent/Refurbished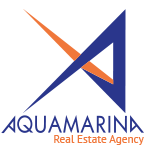 Acquamarina International Home
via Vittorio Emanuele, 302
18012 Bordighera (IM)
Phone: +39 0184 26.16.87
Mobile: +39 328 83.65.167
E-mail: info@acquamarinaimmobiliare.com
CALL
REQUEST AN APPOINTMENT
CONTACT US