Cossato - Biella Villa For Sale
Ref. code: p-IT-00102-3
The property is located in Mottalciata adjacent to a wild life reserve, in a quiet and dominant position, with a stunning view across the Alpine foothills, just a few kilometers away from Biella.
The Vigna villa is located within an area of about 170000 square meters, 100000 sqare meters of which are completely fenced, and has a surface of about 900 sqare meters. It is a typical Piemontese country house with a multi-layer tile roof, the visible part beneath is completely covered in black painted wood.
The charming farmstead is set on two levels, in addition to the basement, fully and cleverly renovated, with details of high architectural value, the floors are made of Gobbetto resin and dark varnished oak for the rooms, fully Boffi equipped kitchen, the bathrooms are in natural travertine stone, the lounge with wide windows overlooks the lodge and enjoys the view of the surrounding holding.
More details
Phone: +39 0184 26.16.87
Price: € 2.850.000
Ref. code: p-IT-00102-3
Type: Villas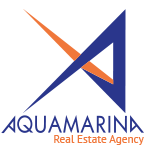 Acquamarina International Home
via Vittorio Emanuele, 302
18012 Bordighera (IM)
Phone: +39 0184 26.16.87
Mobile: +39 328 83.65.167
E-mail: info@acquamarinaimmobiliare.com
CALL
REQUEST AN APPOINTMENT
CONTACT US