Fayence Chateau / Mansion For Sale
Ref. code: p-Fr-00075-5
19th century castle in its entire splendor set in magnificent parkland of 5hectars only a 30 min. drive from the center of Cannes.
Charming and peaceful surroundings near a four season golf resort.
It prides itself with a splendid view and offers 1200m² of floor-area. Approx.30 rooms, 18 bedrooms,caretakers apartment, pool, tennis and a private chapel. Building permission of 1500m² has been granted.
(Possible to buy the Adjuant land of 1.5hectars with a Shon of 3000m²)
More details
Phone: +39 0184 26.16.87
Price: € 21.000.000
Ref. code: p-Fr-00075-5
Type: Villas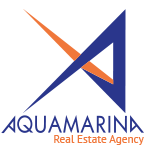 Acquamarina International Home
via Vittorio Emanuele, 302
18012 Bordighera (IM)
Phone: +39 0184 26.16.87
Mobile: +39 328 83.65.167
E-mail: info@acquamarinaimmobiliare.com
CALL
REQUEST AN APPOINTMENT
CONTACT US