For Sale in Chiusdino (Siena) Ancient estate,
Ref. code: rif. 1420
Bed and Breakfast - Zone: Siena In the south - west of Siena, in an area surrounded by the green of the regional park of the Val di Merse, between the hills of Siena and the sea, between the Maremma and the Crete Senesi, this place is beautiful. There are still traces of history A few kilometers there is the Abbey of San Galgano and the hermitage of Montesiepi. It has an area of about 900 square meters. and has recently been restored to agricultural activities. In the main villa there are five apartments finely restored maintaining the typical Tuscan, as well as the old cellars. The sixth apartment is occupied by the owner. The former barn has been designed with great taste and refinement in the choice of materials and finishes, the common room with kitchen and adjacent covered loggia used for breakfasts and dinners. Upstairs there is a large, traditional living room with fireplace used for training, meetings or relaxation room. Outside is always present and working perfectly the ancient bakery of the farm. The private swimming pool (11x6 meters) is running on natural salt, chlorine added. The surrounding land has an area of 12 hectares, of which 6 hectares of arable land in part, the rest 3 hectares of chestnut.
More details
Phone: +39 0184 26.16.87
Price: € 2.900.000
Ref. code: rif. 1420
Type: Agritourism
Rooms: more than 4 Rooms
Surface area: 900 MQ
Bedrooms: 9
Heating: indipendent
Exposition: east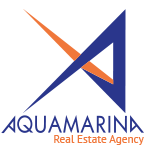 Acquamarina International Home
via Vittorio Emanuele, 302
18012 Bordighera (IM)
Phone: +39 0184 26.16.87
Mobile: +39 328 83.65.167
E-mail: info@acquamarinaimmobiliare.com
CALL
REQUEST AN APPOINTMENT
CONTACT US