Gaiole in Chianti Chateau / Mansion For Sale
Ref. code: p-It-00146-31
Historical castle and ancient village between Siena and Firenze with view over the charming hills of Chianti Classico.
The castle, with 1300 m² of luxury residence, is a prestigious and recognized wine-producing enterprise with cellars of 1000 m², a restaurant and a tasting room.
The property is surronded by 52 ha. of land with 17 ha of vineyard DOCG and ITG and 5 ha. of olive grove.
More details
Phone: +39 0184 26.16.87
Price: € 14.500.000
Ref. code: p-It-00146-31
Type: Villas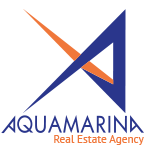 Acquamarina International Home
via Vittorio Emanuele, 302
18012 Bordighera (IM)
Phone: +39 0184 26.16.87
Mobile: +39 328 83.65.167
E-mail: info@acquamarinaimmobiliare.com
CALL
REQUEST AN APPOINTMENT
CONTACT US