Ref. code: p-FR-00103-4
Villa on 2 levels with pool and sundeck facing the sea composed of : 6 studios fully equiped with bathroom, small kitchen, airconditioned.
A 1 bedroom apartment and a 2 bedroom equally equiped. All these items can be rented per week or month and the return on investment will be more or less around 10%.
Honestly worth seeing!
More details
Phone: +39 0184 26.16.87
Price: € 3.170.000
Ref. code: p-FR-00103-4
Type: Villas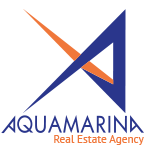 Acquamarina International Home
via Vittorio Emanuele, 302
18012 Bordighera (IM)
Phone: +39 0184 26.16.87
Mobile: +39 328 83.65.167
E-mail: info@acquamarinaimmobiliare.com
CALL
REQUEST AN APPOINTMENT
CONTACT US