Gragnano Ranch / Farm For Sale
Ref. code: p-It-00006-9
At Gragnano, 15 km from Lucca, a characteristic agricultural company located in one of the most beautiful hill zones of the Province of Lucca, completely integral both as a building and environmentally. The land measures 33 hectares, three of which are olive groves, three of vineyards and the remaining is an orchard, copse and for seeding.
A pond is included in the property. The property comprises 4 buildings with a shared swimming pool and the wine cellar for wine-ageing. The main building is made up of 3 habitation units and a premise for agricultural use, used as a wine cellar and bottling room, of a surface of 607 sq m. A second building gained from the restructure of a barn is currently made up of two connected habitation units, of a surface of 228 sq m, besides a lodge of 36 sq m. Joined to these two habitation units is a garage. The third building is used for the Vin Santo (Saint Wine).
The surface is of 74.00 sq m. The fourth building is used as a store-room, and measures 33.50 sq m.
More details
Phone: +39 0184 26.16.87
Price: € 4.500.000
Ref. code: p-It-00006-9
Type: Villas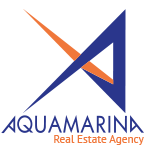 Acquamarina International Home
via Vittorio Emanuele, 302
18012 Bordighera (IM)
Phone: +39 0184 26.16.87
Mobile: +39 328 83.65.167
E-mail: info@acquamarinaimmobiliare.com
CALL
REQUEST AN APPOINTMENT
CONTACT US