Ref. code: p-Fr-00081-14
With remarkably fast and easy access, this wonderful property is located in the highly residential neighbourhood of Saint-Jacques de Grasse.
It's proposes floor space of approx 1,000m² in various luxuriously equipped buildings. Many mature trees, a dreamy pool and pool-house, enclosed courtyards or patios everywhere, embellished with as many fountains and ponds.
Only a visit can show you the real extent of the real extent of the charm and peacefulness that prevail in this highly exceptional property.
More details
Phone: +39 0184 26.16.87
Price: € 8.800.000
Ref. code: p-Fr-00081-14
Type: Villas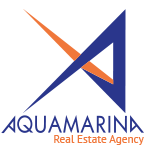 Acquamarina International Home
via Vittorio Emanuele, 302
18012 Bordighera (IM)
Phone: +39 0184 26.16.87
Mobile: +39 328 83.65.167
E-mail: info@acquamarinaimmobiliare.com
CALL
REQUEST AN APPOINTMENT
CONTACT US