Ref. code: p--00067-47
Ref. 658
A five-bedroom, luxury country house quietly situated in the middle of the vineyards. The property has recently been the subject of extensive renovation.
There is a new fully fitted oak kitchen .
The furnishings and fittings of the house have been put together by a professional interior designer and exude quality and taste throughout.
Heated swimming pool surrounded by a wide teak deck, the pool house and the garden. the variety of fruit trees and mature trees is impresive, there is an interesting small vineyard - all perfectly kept.
Independent Studio . Cellars and wine cellar.
DPE : 116 KWhep/m². an => Classe C
More details
Phone: +39 0184 26.16.87
Price: € 2.900.000
Ref. code: p--00067-47
Type: Villas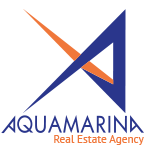 Acquamarina International Home
via Vittorio Emanuele, 302
18012 Bordighera (IM)
Phone: +39 0184 26.16.87
Mobile: +39 328 83.65.167
E-mail: info@acquamarinaimmobiliare.com
CALL
REQUEST AN APPOINTMENT
CONTACT US