Gropparello Chateau / Mansion For Sale
Ref. code: p-IT-00102-1
The castle is located in the Piacenza area, it is the classic fairy place, the sweet home that we\'ve all dreamed about, that combines the charm of the Tuscany houses with the cheerfulness of the Provence ones.
It is a place of absolute peace and silence, surrounded by 270000 square meters park, wheat fields and forests of centuries old trees.
From the top of the hill with the woods behind the property dominates the valley and enjoys a spectacular view across the whole area.
The villa is built of old stone, it is in perfect conditions and it is restored in full compliance with the existing architecture.
Dating from the 14th century it gathers the peculiarities and the formal elements proper to the residential constructions of the time, like the volumetric homogeneity, the elegance of the wide windows, the inner courtyard and the lodge.
Fully equipped and tastefully furnished, this home will make you experience the magic atmosphere of its rooms: wide lounge with vaulted ceiling and fireplace, living room, study, eight bedrooms, seven bathrooms, kitchen with fireplace, cellar, basement.
The property includes three houses of about 600 square meters, the botanical garden, an orchard, stables and garages.
More details
Phone: +39 0184 26.16.87
Price: € 4.800.000
Ref. code: p-IT-00102-1
Type: Villas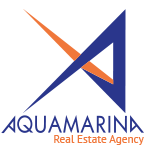 Acquamarina International Home
via Vittorio Emanuele, 302
18012 Bordighera (IM)
Phone: +39 0184 26.16.87
Mobile: +39 328 83.65.167
E-mail: info@acquamarinaimmobiliare.com
CALL
REQUEST AN APPOINTMENT
CONTACT US