Historical palace in Scicli for sale
Ref. code: SC 120
In the heart of the historical center of Scicli, historical palace characterized by two real estate units equipped with autonomous entrance and, therefore, completely independent.
The accommodation located on the first floor is accessed, as well as through two secondary entrances, from the central door, which leads into a large inner courtyard characterized by typical stone named basole and in which it develops, " introduced " from an elegant architrave, a comfortable staircase with cruise vaults. The apartment, which covers an area of about 320 sq. m, winds in a "plot" of rooms many of which communicated with each other as it is typical of the dwellings of that time where the rooms destined to the services and placed in a more secluded position were opposed to those of " Representation " that here they find space along the main view in which they " overlook " with different openings that put on a long balcony that frames the whole prospectus: almost like a stage in a theater in which to take place to attend a Representation made of elegant architectural elements (from the imposing and scenographic pyramid of the Church of San Bartolomeo to the eighteenth-century palaces overlooking the Piazza Italia passing through that singular and artistic Palace Fava) set in natural scenery of rare beauty.
Tiled floors and ornate ceilings characterize the interiors, spacious and bright.
The apartment on the upper floor is accessed by a separate entrance: again, a covered staircase enters the apartment consisting of four rooms plus accessories and services for a total area of just over 150 sq. m. Of relevance a small terrace with a beautiful panoramic view.
The property is completed by a room on the ground floor communicating with the inner courtyard but also equipped with autonomous entrance; as well as another room, always with an autonomous entrance, currently used as a commercial activity.
More details
Phone: +39 0184 26.16.87
Price: € 970.000
Ref. code: SC 120
Type: Apartments
Distance from the sea: 10 m
Surface area: 500 MQ
Bedrooms: 6
Bathrooms: 4
Conditions: Excellent/Refurbished
Services
Distance to amenities: 100 m
Terrace / balcony: yes
Bedrooms: 6
MQ: 500
Bathrooms: 4
€ 970.000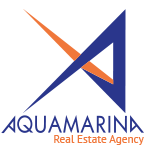 Acquamarina International Home
via Vittorio Emanuele, 302
18012 Bordighera (IM)
Phone: +39 0184 26.16.87
Mobile: +39 328 83.65.167
E-mail: info@acquamarinaimmobiliare.com
CALL
REQUEST AN APPOINTMENT
CONTACT US