Ref. code: p-Un-00130-6
A spectacular freehold mews property, recently refurbished to a high standard, providing four bedrooms, a fantastic kitchen/breakfast room and garage.
Located in one of Marylebone's most desirable mews, a short walk to The High Street, Oxford Street and Regents Park.
Four bedrooms, Reception Room e Dining Area, Bathroom (En-suite), Two Shower Rooms (One En-suite), Guest Cloakroom, Kitchen/Breakfast Room, Garage.
More details
Phone: +39 0184 26.16.87
Price: € 4.346.818
Ref. code: p-Un-00130-6
Type: Villas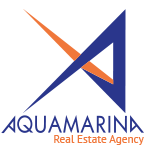 Acquamarina International Home
via Vittorio Emanuele, 302
18012 Bordighera (IM)
Phone: +39 0184 26.16.87
Mobile: +39 328 83.65.167
E-mail: info@acquamarinaimmobiliare.com
CALL
REQUEST AN APPOINTMENT
CONTACT US