Ref. code: p-Un-00130-3
A fantastic low built freehold house within a most attractive terrace, located within the most tranquil and exclusive pocket of the wonderful Hyde Park Estate.
The house has been extensively refurbished to provide five bedrooms, three entertaining rooms, a beautiful conservatory and substantial kitchen.
There is also an excellent excellent decked roof terrace. The property is conveniently located a short walk to The Heathrow Express at Paddington Station and Hyde Park.
Five Bedrooms, Drawing Room, Dining Room, Reception Room 3 e conservatory, Guest Cloakroom, Two Shower Rooms (En-suite), Two Bathrooms (En-suite), Kitchen/Breakfast Room, Utility Room, Patio, Decked Roof Terrace.
More details
Phone: +39 0184 26.16.87
Price: € 6.250.000
Ref. code: p-Un-00130-3
Type: Villas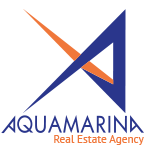 Acquamarina International Home
via Vittorio Emanuele, 302
18012 Bordighera (IM)
Phone: +39 0184 26.16.87
Mobile: +39 328 83.65.167
E-mail: info@acquamarinaimmobiliare.com
CALL
REQUEST AN APPOINTMENT
CONTACT US