Montepulciano Villa For Sale
Ref. code: p-It-00123-36
One of Tuscany's finest private villas offered for sale! Situated in Tuscany's picturesque Val di Chiana region.
Villa Scopetello....one of the most renowned villas in the heart of Tuscany. 14 secluded hilltop acres of beautiful traditional Tuscan landscape with olive groves, grape vines, and spectacular panoramic vistas. Whether you spend the day swimming in the pool and soaking in the hilltop views, playing tennis on the private court, lounging around the more than 6,000 square feet in the nearly 700 year old villa, or strolling the cobblestone streets of the nearby medieval villages, Villa Scopetello will greet you each morning with unparalleled beauty and calm. Situated in the most ideal central location in Tuscany, Villa Scopetello is very close to the "must see" destinations in the region: Cortona, Montepulciano, Pienza, Siena, and Florence, among others.
In 1971 the Villa was completely restored, and in 2007/2008 it was completely renovated and the infrastructure was modernized in order to provide guests the most convenient and lovely of experiences. Villa Scopetello to include all the modern amenities: high speed wireless internet indoors and out, alternative energy for heating and hot water, solar water heating for the pool, new bathrooms with hydro-massage showers and Jacuzzi, and new tile and appliances throughout.
The property consists of a main Villa of approximately 8,000 square feet with 12 bedrooms, 2 kitchens, 8.5 bathrooms, and elevator. There are also several additional buildings on the property, including an indepedent caretakers apartment. In addition, there is a heated pool, tennis court, olive groves, and barn.
More details
Phone: +39 0184 26.16.87
Price: € 2.800.000
Ref. code: p-It-00123-36
Type: Villas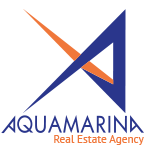 Acquamarina International Home
via Vittorio Emanuele, 302
18012 Bordighera (IM)
Phone: +39 0184 26.16.87
Mobile: +39 328 83.65.167
E-mail: info@acquamarinaimmobiliare.com
CALL
REQUEST AN APPOINTMENT
CONTACT US