Ref. code: p-Fr-00081-16
Residence of excellent construction featuring: outsandin stonework, traditional ironwork, terraces, arcades, bowers and a superb poll with pool-house. For the décor: first of all, a magnificent view wherever you look.
Here, the gently sloping park (7,592m²), attractively laid out, there the surrounding woods or the old village of Mougins, in the distance the Alps whith their snow-capped peaks, even a delightful glimpse of the sea.
The house offers 6 bedrooms, a lounge with several areas(dining,hearth,television,library) a home cinema with, of course, all the comfort of a modern home as well as the possibility of extending the accomodation.
All access roads and amenities are close by and the private park and guardian guarantee tranquillity and discretion.
More details
Phone: +39 0184 26.16.87
Price: € 5.900.000
Ref. code: p-Fr-00081-16
Type: Villas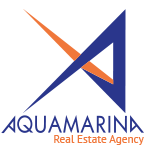 Acquamarina International Home
via Vittorio Emanuele, 302
18012 Bordighera (IM)
Phone: +39 0184 26.16.87
Mobile: +39 328 83.65.167
E-mail: info@acquamarinaimmobiliare.com
CALL
REQUEST AN APPOINTMENT
CONTACT US