Ref. code: p-Fr-00081-8
Close to all amenities and enjoying total peace and quiet in a park of 24,000m² at the edge of a green zone, magnificent residence of aboute 600m².
Thanks to the layout of the rooms, it is just as pleasant to live in as a couple or as a large family.
The sweeping view is absolutely beautiful from every angle: the park and 2 pools, the nearby village of Mougins and the not so distant mountains.
Triple lounge, dining-room, 8 bedrooms, indepent guardian's accomodation.
More details
Phone: +39 0184 26.16.87
Price: € 6.500.000
Ref. code: p-Fr-00081-8
Type: Villas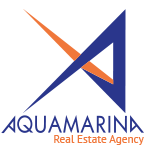 Acquamarina International Home
via Vittorio Emanuele, 302
18012 Bordighera (IM)
Phone: +39 0184 26.16.87
Mobile: +39 328 83.65.167
E-mail: info@acquamarinaimmobiliare.com
CALL
REQUEST AN APPOINTMENT
CONTACT US