Noto Villa For Sale with pool
Ref. code: SR 1
On an area of about 24,900 sqmm. of agricultural land with planting of olive trees, carrubbo, oaks etc. it was realized the project for a residence for civil habitation. The project foresees the realization of a detached residential house of about sqm 240, placed on a single level, situated on the top of a hill, in the vicinity of the roman villa of Tellaro, in a panoramic position towards the countryside of Noto, with view of the Vendicari nature reserve.
The fulcrum of the spatial configuration of the house is the large living room that at the occasion becomes a dining area and that overlooks, through a glass window, a central patio. Through the entrance you enter in the kitchen and in the living room characterized by a large double-height environment realized through a steel and glass structure able to give brightness and spaciousness to the entire living area of the dwelling. From the living room you have access to two large rooms located east and west respectively and both equipped with toilets. The third room, also reachable from the living room, is placed at a lower altitude of 30 cm than the entrance fee of the building and accessible by a ramp composed of 2 steps; The room is equipped with a toilet place to the east of the central patio. A further elevation, placed west of the dining room, connects the latter to a disengagement that constitutes a filter between the living area and two other rooms: the first placed at a rate of less than 60 cm and the second at least 90 cm compared to the entrance fee. These differences will allow the building to adapt as much as possible to the morphological characteristics of the terrain. Complete the functional program a covered veranda located on the southern side of the house and a large infinity pool that surrounds the window of the living room and stretches towards the suggestive surrounding landscape.
Interesting is the large terrace on the floor covering which increases the possibility of the view towards the sea and the reserve of Vendicari.
More details
Phone: +39 0184 26.16.87
Price: € 750.000
Ref. code: SR 1
Type: Villas
Distance from the sea: 2 m
Surface area: 240 MQ
Bedrooms: 3
Bathrooms: 3
Floor: 6
Conditions: Excellent/Refurbished
Bedrooms: 3
MQ: 240
Bathrooms: 3
€ 750.000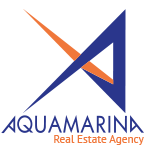 Acquamarina International Home
via Vittorio Emanuele, 302
18012 Bordighera (IM)
Phone: +39 0184 26.16.87
Mobile: +39 328 83.65.167
E-mail: info@acquamarinaimmobiliare.com
CALL
REQUEST AN APPOINTMENT
CONTACT US