Ortonovo Apartment For Sale
Ref. code: SL6
We are in the city of Ortonovo in Liguria, near the border to Tuscany and only 20 minutes from the beaches of Versilia, Viareggio and Forte dei Marmi.The well-known cities such as Lerici, Portovenere and the Cinque Terre are just 20 minutes from Ortonovo.Property has a great view over the hills and the sea (Punta Bianca),from here you can see the historic center of Nicola and Castelnuovo Magra.The property is located in a scenic area surrounded by vineyards and olive groves.Property consists of 11 different apartments. Each apartment as private entrance, private garden and 2 car parking space.
Apartment n.4:The apartment is located on the ground floor, with garden, living room with kitchen, single room, double room, two
bathrooms, ensuite bedroom and loft open to the living area.
The area is 78 square meters plus cantinola. The unit is equipped with two private parkings, located in a large parking area completely fenced, with walking access and vehicular gates with videophone.
Beach: Marinella di Sarzana 4 km , Forte dei Marmi 26 km , Viareggio 41.2 km , Lerici 12,8 km , Portovenere 38.2km , Tellaro 15,7 km , Riomaggiore 47,3 km, Corniglia 58.8 km , Vernazza 65,2 km , Monterosso 67.2 km , Levanto 58,3 km, Portofino 97,2 km.
City : Pisa 56,9 km , Firenze 129 km, Siena 197 km , Parma 134 km, Milano 232 km.
Ski Area: Abetone 121km , Cerretto Laghi 68 km , Madonna di Campiglio 342 km , Cervinia 360 km.
Station: Carrara Avenza 5,1 km , Sarzana 7.8 km
Airport : Aeroporto internazionale Galileo Galilei Pisa 63.3 km.
More details
Phone: +39 0184 26.16.87
Price: € 320.000
Ref. code: SL6
Type: Apartments
Distance from the sea: 4000 m
Rooms: more than 4 Rooms
Surface area: 78 MQ
Bedrooms: 2
Heating: indipendent
Conditions: Excellent/Refurbished
Exposition: Oveast
Services
Distance to amenities: 800 m
Condominium charges
€ Basse
Heating: indipendent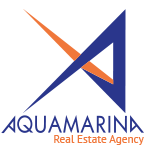 Acquamarina International Home
via Vittorio Emanuele, 302
18012 Bordighera (IM)
Phone: +39 0184 26.16.87
Mobile: +39 328 83.65.167
E-mail: info@acquamarinaimmobiliare.com
CALL
REQUEST AN APPOINTMENT
CONTACT US