Plot of land with concrete structure
Ref. code: V2321
Plot of land with concrete structure for sale in Bordighera (Sasso area)
Just 4 km from the sea and beaches, and in 300 meters from medieval town of Sasso (Bordighera). A few minutes drive from the hight way exit.
The surrounding garden of 2,060 sq.m with already built reinforced concrete structure, annexed land of a further 2,587 sq.m.
Actual permission is for build 140 mq.m (60mq.m of living area and 36 sq.m of magazzino on the ground floor, and 30 sq.m on the first floor), with possibility to extend for other 20 sq.m, and 150 sq.m of the underground area.
The construction project needs to be updated and there is possibility to make some changes, including project for pool.
Nice and quiet residential area, with sea and green view. Another photos and information on request.
The little town of Bordighera lies on the Riviera di Ponente near the French frontier, some 30km/19mi east of Nice and 10km/6mi west of San Remo. The town has long been a popular health resort and has become equally popular as a seaside resort. The town is crossed by wide roads and avenues, including the picturesque Via dei Colli and, halfway up the hillside, Via Romana. Beyond the railway line, an elegant promenade runs almost the entire length of the beaches. Bordighera's excellent position - protected to the north by high ground and facing south over the sea - means that the temperature is stable all year round, with many hours of sunshine during the Summer. These are the main reasons for such an immense popularity of luxury apartments in Bordighera.
More details
Phone: +39 0184 26.16.87
Price: € 159.000
Ref. code: V2321
Type: Land
Details: Sea View
Surface area: 250 MQ
Conditions: Excellent/Refurbished
Exposition: south oweast
Services
Distance to amenities: 400 m
The nearest airport: International Nice airport 40 km m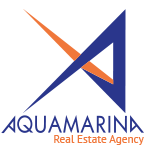 Acquamarina International Home
via Vittorio Emanuele, 302
18012 Bordighera (IM)
Phone: +39 0184 26.16.87
Mobile: +39 328 83.65.167
E-mail: info@acquamarinaimmobiliare.com
CALL
REQUEST AN APPOINTMENT
CONTACT US