Ramatuelle Villa For Sale
Ref. code: p-Fr-00067-86
An exceptional property, close to the beaches of Pampelonne.
Benefitting from the latest technology, the villa is sold furnished to the highest international standards and offers several reception rooms, six large suites and study extended by mezzanines, gorgeous bath or shower rooms and many interesting annexes.
A gem of technology, this property offers a total central computerizes system which provides security and safety.
Control of : Air conditioning, music , fountains, lighting, ect,..
The garden provides an extraordinary setting for entertainment and relaxation.
Swimming pool, fish lake, ample provision for parking
More details
Phone: +39 0184 26.16.87
Price: € 17.500.000
Ref. code: p-Fr-00067-86
Type: Villas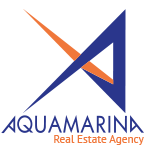 Acquamarina International Home
via Vittorio Emanuele, 302
18012 Bordighera (IM)
Phone: +39 0184 26.16.87
Mobile: +39 328 83.65.167
E-mail: info@acquamarinaimmobiliare.com
CALL
REQUEST AN APPOINTMENT
CONTACT US