Resort project for sale in Calasetta Sardinia
Ref. code: V1917
Fantastic resort project for sale in the south of Sardinia - Calasetta
The Spiaggia Grande Club Resort project is 4.5 km from the tourism centre of Calasetta, a prominent fishing hamlet in south Sardinia. It is found in an environmentally and historically valuable setting. The first beach is just 550 m away and can be reached by a foot path and is also served by a shuttle bus. A 600 m is the stunning Nido dei Passeri reef with a view of the Isola di San Pietro. The area is in the Casa Plaisant locality on flat land. The whole area enjoys an exclusive view of the bay that separates Calasetta from Carloforte.
The town of Calasetta (pop. of 2700) is situated on the northerly point of the Island of Sant'Antioc and an artificial isthmus connects it to the mainland coast. The island is positioned south-west of Sardinia and, together with the Island of San Pietro, it forms the Sulcitano archipelago. The coastal zone is teeming with beaches, the most famous of which are Sottotorre, which can be reached by foot from the marina, and Le Saline and Spiaggia Grande to the west. The beaches are covered in a fine, white sand, and enjoy transparent, crystal clear water. With shallow waters near the water's edge it is perfect for families and children. The coastal zone is paradise for fishing and scuba enthusiasts.
Marina di Calasetta has 300 well protected mooring posts; over 55 are for passing visitors with boats of up to 20 metres. The Marina has recently been renovated, welcoming the addition of a new fixed wharf and 4 floating moorings. In addition to the Tourism Port of Calasetta, the zone also features the ports Carloforte, Sant'Antioco and Portoscuso. Visitors can enjoy numerous outings by boat to the island of Sant'Antioco and San Pietro, where they can drop anchor and take a swim in the turquoise waters. Frequent connections with Carloforte run daily.
More details
Phone: +39 0184 26.16.87
Price: Price on request
Ref. code: V1917
Type: Commercial property
Rooms: more than 4 Rooms
Conditions: Excellent/Refurbished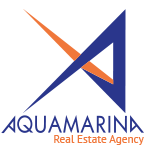 Acquamarina International Home
via Vittorio Emanuele, 302
18012 Bordighera (IM)
Phone: +39 0184 26.16.87
Mobile: +39 328 83.65.167
E-mail: info@acquamarinaimmobiliare.com
CALL
REQUEST AN APPOINTMENT
CONTACT US