Ref. code: p-IT-00044-54
Roma - Via degli Orti Flaviani - Ardeatina
A few steps from Via Ardeatina and Via Appia Antica
In green residential complex with pool, tennis and playground, beautiful apartment of about 270 square meters on 2 floors with 3 entrances (one on the ground floor and two on the first floor).
Composition:
Ground floor: entrance, living room, 2 bedrooms, furnished kitchen, 2 bathrooms, utility room, paved terrace, garden of 300 square meters;
First floor: service entrance, main entrance with wardrobe, triple lounge with terrace, kitchen- dining room furnished with balcony, 2 bedrooms, 1 double room with bathroom with whirlpool and double sinks, walk-in closet, 2 bathrooms and room service.
Garage of 18 square meters.
Selling price: 2,300,000 Euro
- 3 entrances
- 2 lounges
- 6 bedrooms
- 5 bathrooms
- terrace
- garden
- pool
- tennis
- playground
- double garage
More details
Phone: +39 0184 26.16.87
Price: € 2.300.000
Ref. code: p-IT-00044-54
Type: Apartments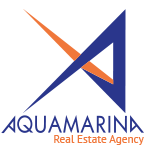 Acquamarina International Home
via Vittorio Emanuele, 302
18012 Bordighera (IM)
Phone: +39 0184 26.16.87
Mobile: +39 328 83.65.167
E-mail: info@acquamarinaimmobiliare.com
CALL
REQUEST AN APPOINTMENT
CONTACT US