Ref. code: p-It-00143-60
THE LOCATION
Olgiata, an exclusive private residential quarter featuring large green areas is only 15 km from Romeon Via Cassia. Olgiata, bordered by a fence, includes three clubs: Olgiata Country Club, Olgiata Golf Club and Riding Club Olgiata. This gated community is supervised twenty-four hours a day by a security service. This It is very well-connected, 7 km to the GRA (Ring Road of Rome), 13 km to Lake Bracciano, 31 km to the Tyrrhenian sea and 40 km to the International Airport of Rome Fiumicino and Rome Ciampino.
THE VILLA
The property is a stunning villa of about 1,800 sq mt on a garden of about 5,000 sq meters, definitely unique for the intrinsic beauty of the building per se in addition to the quality of the innumerable custom made finishings. Any description runs the risk of disregarding some important details which make this property rather fabulous.
The building , overlooking the Olgiata golf course, consists of a main apartment and three guest apartments, totaling about 1,800 square meters.
The main apartment includes a very large living room with custom made fireplaces, a reading room with glass walls, a large dining area with glass walls, a kitchen with state of the art equipment and unusual high profile finishings.
The bedrooms area, on higher level, includes four bedrooms, a large wardrobe area, four bathrooms and a very charming patio.
Floor, stairs, fireplaces, ceilings, ceramic stoves, wardrobes, have all been carefully designed and custom handcrafted.
The result is an extremely refined, stylish and yet simple warm, comfortable atmosphere.
At garden level we find one large indoor pool, an adjacent barbecue and dining area a sauna, a Turkish bath, a smaller pool with Jacuzzi and a gymand relax area with glass ceilings.
The landscaped garden features a wide variety of flowers and plants and a very special illumination system.
A wide parking garage can host several cars and features a rotating floor to facilitate manoeuvring.
A very sophisticated high tech security and alarm systems monitors each room and the exterior of the house, in addition the villa has its own electricity generator as well as a photovoltaic water heating system.
More details
Phone: +39 0184 26.16.87
Price: € 18.000.000
Ref. code: p-It-00143-60
Type: Villas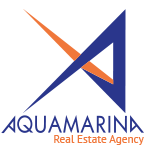 Acquamarina International Home
via Vittorio Emanuele, 302
18012 Bordighera (IM)
Phone: +39 0184 26.16.87
Mobile: +39 328 83.65.167
E-mail: info@acquamarinaimmobiliare.com
CALL
REQUEST AN APPOINTMENT
CONTACT US