Ref. code: p-It-00143-63
Roma - Grottarossa Park of Inviolatella
Via Quarto Annunziata
THE LOCATION
Just 1,5 km from the ring around Rome (GRA), in the Northern part of the city, lies the Park of Inviolatella between Via Cassia and Via Flaminia. It is an uncontaminated area of about 13 hectares, recently refurbished a reopened to the public., which is just steps from the elegant area if Vigna Clara, 15 minutes from the center of Rome and about 35 Kilomters from the International Airport of Rome Fiumicino and Rome Ciampino.
THE VILLA
The property is a stunning panoramic villa of over 720 sq mt on a landscaped garden of about 7,000 sq meters,
The villa , immersed in the Inviolatella Park , consists of two large staterooms with fireplaces, 6 bedrooms 4 bathrooms and a kitchen. At garden level, the swimming pool area includes a large barbecue and a patio with dining area.
The property does also include the keeper s house, a garage for 5 cars and a kennel for 9 dogs equipped with kitchen.
Category : luxury villa
· Living space : 700 sq mt
· Bedrooms : 6
· Living rooms 2
· Bathrooms :4
· Garden overlooking Inviolatrlla Park (7,000 sq mt)
· Pool
More details
Phone: +39 0184 26.16.87
Price: € 4.800.000
Ref. code: p-It-00143-63
Type: Villas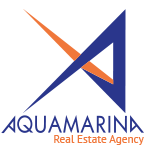 Acquamarina International Home
via Vittorio Emanuele, 302
18012 Bordighera (IM)
Phone: +39 0184 26.16.87
Mobile: +39 328 83.65.167
E-mail: info@acquamarinaimmobiliare.com
CALL
REQUEST AN APPOINTMENT
CONTACT US