San Batolomeo al mare villa for sale
Ref. code: V2120
St. Bartolomeo al Mare, spectacular villa located in the center of the Gulf of Diano Marina, built on the crest of the first hill of San Bartolomeo al Mare in a dominant position on the gulf, with sea and mountain view, what makes the property unique to the area for its exposure.
The bay is surrounded by pine hills, crossed by nature trails that protect it for miles. To the east rises above the sea the old medieval village of Cervo, with its wonderful church Corallini, in honor to the coral fishermen, inhabitants of the village, who built it in 1700.
Destination of painters and poets. Beautiful resort reef ideal for snorkelling. At the center, San Bartolomeo al Mare with its wide beaches (unique in the area) and the new promenade, real pedestrian, green and away from city traffic.
To the west Diano Marina, with its white sand beaches, the ideal center for shopping. Feature is the climatic condition, mild throughout the year, 25/30 ° C in summer, 10/12 ° in winter, giving the name of the garden of Europe to the whole area.
OUTSIDE: The park is arranged on two levels. The upper consists of an entrance plaza finely worked with cobblestone artistic and from the garden overlooking the living area of the house that can be used as a relaxation area or space for catering in receptions. Next to the villa, near the octagonal chimney particular, there is a small orchard. The lower level of the park consists of the main garden overlooking the sleeping area. The fulcrum of this garden is the pool around which extends a lawn that can be used in a versatile manner as an area for receptions, play area for children, area for physical activity or relaxation area. Peculiarities of the villa is definitely the location, it being situated on the ridge between Cervo and Diano Marina has a view of the entire gulf and is illuminated by the sun from sunrise to sunset, allowing a strong permeability between inside and outside throughout the day.
LIVING ROOM: The living area of the villa is organized as Open Space, in which the volume united rio is declined by a succession of spaces collected and wonderful organized throughout the upper floor. The versatility guarantees the possibility of enjoying a relaxing whirlpool environments heated by fireplaces or admiring the wonderful view of the village of Cervo. The tower also allows you to have a space in double height projecting the horizontal space of the living room to the sky. The spiral staircase provides access to the space of the living area to the loft and solarium on the roof terrace at the tower.
AREA: Located on the lower level overlooking the garden of the villa. E 'consists of master bedroom with large walk-in closets, from the children's room, a guest bedroom. The connection area is with the living area with the garden and guaranteed with a space of relaxation and leisure
More details
Phone: +39 0184 26.16.87
Price: € 1.600.000
Ref. code: V2120
Type: Villas
Distance from the sea: 1000 m
Surface area: 215 MQ
Bedrooms: 4
Heating: indipendent
Conditions: Excellent/Refurbished
Exposition: south
Services
Distance to amenities: 1000 m
Parking: Box
Terrace / balcony: yes
Garden: yes
Garage: yes
Cellar: yes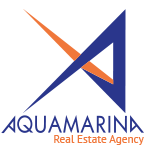 Acquamarina International Home
via Vittorio Emanuele, 302
18012 Bordighera (IM)
Phone: +39 0184 26.16.87
Mobile: +39 328 83.65.167
E-mail: info@acquamarinaimmobiliare.com
CALL
REQUEST AN APPOINTMENT
CONTACT US