San Felice Circeo Villa For Sale
Ref. code: p-IT-00044-58
San Felice Circeo, on the sea.
With panoramic views over the beautiful sea of the promontory of Circeo, we sell a lovely Villa on 2 levels, about 150 square meters. The villa is as follows: living room, 1 bedroom, kitchen and bathroom, on ground floor; 2 bedrooms and 2 bathrooms, on the first floor. The property includes a large arcade of approx. 200 sqm and a pleasant garden of approx. 300 sqm.
Sale price: Euro 800,000.
More details
Phone: +39 0184 26.16.87
Price: € 800.000
Ref. code: p-IT-00044-58
Type: Villas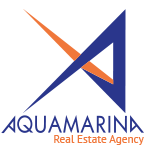 Acquamarina International Home
via Vittorio Emanuele, 302
18012 Bordighera (IM)
Phone: +39 0184 26.16.87
Mobile: +39 328 83.65.167
E-mail: info@acquamarinaimmobiliare.com
CALL
REQUEST AN APPOINTMENT
CONTACT US