SANREMO FORSELLING RESTAURANT ACTIVITY
Ref. code: 13692
For sale restaurant - pizzeria in a strategic position in the city of Sanremo, considered the "Pearl" of the Riviera dei Fiori, in one of the most prestigious seaside routes of the Riviera and one of the most famous in Europe, near the most renowned beaches of the city and of the most prestigious 4 and 5 star hotels, as well as numerous elegant condominiums.
The place is on two floors, ground floor and basement for a total of approximately 386 square meters and composed of:
On the ground floor we find two main entrances and a secondary one (the latter purely technical for loading-unloading) and an external flowerbed. The room, for a total of approximately 130 m2, has more or less n. 45-50 stations, two toilets, a welcoming bar area, a pizza counter with a separate gluten-free area, an office, a kitchen with three stations and a dishwashing room.
The entire floor is equipped with underfloor heating and central air conditioning.
An internal staircase leads to the basement, which consists of a room with three refrigerators, one for drinks, two changing rooms plus a shower and bathroom for staff, for a total of approximately 100 m2.
The structure is completed by a splendid external terrace of approximately 156 m2, with a panoramic view of the sea.
Dehors equipped with motorized awnings and hot/cold heat pumps for a total of approximately 90-95 settings.
Absolutely worth considering!!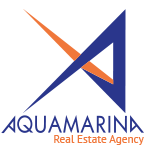 Aquamarina Real Estate Agency
via Vittorio Emanuele, 302
18012 Bordighera (IM)
Phone: +39 0184 26.16.87
Mobile: +39 328 83.65.167
E-mail: info@aquamarina.email
CALL
REQUEST AN APPOINTMENT
CONTACT US