Sanremo villa sea view for sale.
Ref. code: 7369
Sanremo sea view villa for sale
In the most beautiful area of Poggio in an open and panoramic position we sell a villa to be restored, the house dates back to the early 1950s.
The villa is on two floors and comprises entrance hall, living room, kitchen, bathroom, closet, warehouse and porch on the ground floor, three bedrooms on the first floor with adjoining surrounding land of approximately 7,000 sqm.
It is possible to demolish the existing building by reconstructing it in a different position from the current one, creating it on a single level in a modern key, with the opportunity to create a green villa with zero emissions impact;
moreover, with the demolition and reconstruction it is possible to increase the surface by 20% compared to the current one, thus obtaining a house of 220 sqm of residence in addition to the warehouses.
In the area it is allowed to build a swimming pool.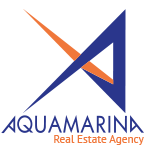 Aquamarina Real Estate Agency
via Vittorio Emanuele, 302
18012 Bordighera (IM)
Phone: +39 0184 26.16.87
Mobile: +39 328 83.65.167
E-mail: info@aquamarina.email
CALL
REQUEST AN APPOINTMENT
CONTACT US