Charming villa for sale in Cannes
Ref. code: VF1211
Wonderful villa for sale in Cannes in a walking distance from the city centre and Croisette.
Charming recently refurbished villa 186 sq.m. with a garden of 555 sq.m. The villa is placed on 2 floors connected with a lift features 5 bedrooms, 4 bathrooms, living room, kitchen. Basement floor 80 sq.m. with a garage.
Cannes is a city located in the French Riviera. It might be synonymous with the International Film Festival, but beneath this celebrity veneer is a city rich in rewards for travellers. That's not to detract from the annual extravaganza, which has become Cannes' biggest drawing card since it was introduced in 1939. The Promenade de la Croisette is the waterfront avenue with palm trees. La Croisette is known for picturesque beaches and for restaurants, cafés and boutiques. La Suquet, the old town, provides a good view of La Croisette. The fortified tower and Chapel of St Anne house the Musée de la Castre. The Man in the Iron Mask was imprisoned on the Île Sainte-Marguerite. Cannes has a Mediterranean climate and the city enjoys 12 hours of sunshine per day during summer (May to September), while in winter (December to February) the weather is mild. Both seasons see a relatively low rainfall and most rain occurs during October and November, when 110 mm falls.
More details
Phone: +39 0184 26.16.87
Price: € 1.690.000
Ref. code: VF1211
Type: Villas
Rooms: more than 4 Rooms
Surface area: 186 MQ
Bedrooms: 4
Services
Parking: Box
Terrace / balcony: yes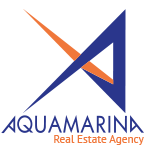 Acquamarina International Home
via Vittorio Emanuele, 302
18012 Bordighera (IM)
Phone: +39 0184 26.16.87
Mobile: +39 328 83.65.167
E-mail: info@acquamarinaimmobiliare.com
CALL
REQUEST AN APPOINTMENT
CONTACT US