Ref. code: LC7
The recovery plan approved by the City of Lucignano provides for the recovery of all volumes to build 4 apartments, a main house and pool
The total area of the property is approximately 600 square meters

The main body is already restored (see photo), while the outbuildings are to be retrieved. They are part of the courtyard of the property the grove to the right of the house with its small pond

Access to the house is provided by a private driveway lined with cypress trees and agricultural land surrounding the house is 4/5 acres

Particular attention was paid to the energy efficiency of the body restored. You have installed a heating / air conditioning floor powered by a tank of 600 liters that provides excellent thermal inertia.
The solar panels in the summer heat and a kitchen in the winter to help ensure a natural gas boiler that covers at least 70% of the needs.
Very thick walls (80 cm) and thermal windows do the rest of work

The property lends itself to different uses also according to the approved plan.
It can be a private home with all the comforts and amenities that you want, or be put in income as a guest.
The main body is well adapted to the realization of a restaurant with rooms upstairs or even the conversion of apartments in a single room for ceremonies due to the wide availability of land for parking and creation of structures with wooden furniture or the like.

The presence of large amounts of water (at almost zero cost) for the irrigation of agricultural land facilitates use of any hypothesis.

The geographical location is another added value. Despite being in open countryside are just a few minutes by car to reach many places:
• 30 min. Siena
• 30 Min Arezzo
• 1.5 H Rome
• 1 H Florence
• 15 min Crete Senesi
• 20 min Montepulciano

In short, the house is well suited to be the basis of x tourist excursions throughout Tuscany or the south as a country house for those who live in big cities but want to experience nature at weekends.
More details
Phone: +39 0184 26.16.87
Price: € 1.100.000
Ref. code: LC7
Type: Villas
Rooms: 4 Rooms
Surface area: 650 MQ
Bedrooms: 6
Sleeps: 12
Sleeps: 12
Heating: indipendent
Exposition: south-east
Services
Parking: Posto auto
Terrace / balcony: yes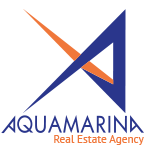 Acquamarina International Home
via Vittorio Emanuele, 302
18012 Bordighera (IM)
Phone: +39 0184 26.16.87
Mobile: +39 328 83.65.167
E-mail: info@acquamarinaimmobiliare.com
CALL
REQUEST AN APPOINTMENT
CONTACT US