Luxury apartment for sale in Nice Cimiez
Ref. code: VF1177
Luxury apartment 146 sq.m. on the last floor of a Belle Epoque residence with a panoramic terrace 20 sq.m. with fantastic views over the city and the sea. The apartment includes 3 bedrooms, 2 bathrooms, living room with a kithcen. Parking and cellar are also available.
Nice, France's second-largest city and a dignified queen of the Cote d'Azur, certainly has plenty to offer the tourist. Still, this area of France is filled with wonderful hilltop perched villages, upscale resort cities, an independent principality and neighboring Alps villages. It is also just a short jaunt to Italy.
Cimiez is a neighborhood in Nice, southern France. The area contains the Musée Matisse and the ruins of Cemenelum, capital of the Ancient Roman province Alpes Maritimae on the Ligurian coast.
More details
Phone: +39 0184 26.16.87
Price: € 1.590.000
Ref. code: VF1177
Type: Apartments
Rooms: 4 Rooms
Surface area: 146 MQ
Bedrooms: 3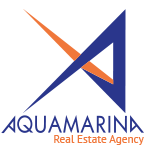 Acquamarina International Home
via Vittorio Emanuele, 302
18012 Bordighera (IM)
Phone: +39 0184 26.16.87
Mobile: +39 328 83.65.167
E-mail: info@acquamarinaimmobiliare.com
CALL
REQUEST AN APPOINTMENT
CONTACT US