Ref. code: V1540
Rome, beautiful penthouse located on the eighth and ninth floor of a prestigious building in front of the Milvian Bridge.
The view is unique: on the right you look at the Castelli Romani, in front of the Flaminio district that goes up to Vigna Stelluti, and left the hill of Monte Mario.
surrounded by a long balcony that opens up in front of the triple living in a large terrace on the same floor we have three bedrooms, kitchen, large center console, and two bathrooms.
the penthouse on the one hand there are the billiard room with bathroom (of course ricovertibile in the master bedroom) and studio with the equipment compartment. On the other side bondage bedroom with bathroom and bedroom, as well as a long corridor with wardrobes season change, and in the middle we have a courtyard pool, with access from the elevator service.
At the gates with alarm code, box for 4 cars and a large wine cellar
Building of absolute prestige, and great representation "
More details
Phone: +39 0184 26.16.87
Price: € 4.350.000
Ref. code: V1540
Type: Apartments
Rooms: 4 Rooms
Surface area: 375 MQ
Services
Lift: yes
Terrace / balcony: yes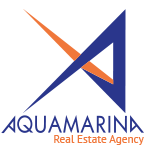 Acquamarina International Home
via Vittorio Emanuele, 302
18012 Bordighera (IM)
Phone: +39 0184 26.16.87
Mobile: +39 328 83.65.167
E-mail: info@acquamarinaimmobiliare.com
CALL
REQUEST AN APPOINTMENT
CONTACT US