Siena Building Complex For Sale
Ref. code: V782
History of the complex
Located in Tuscany, about 7 km from Siena in Montagnola Senese (Chianti area, Siena Hills), 400 metres above sea level. It's a part of a district named "Montagnola Val di Merse" and is rated by Regione Toscana (Tuscany Regional Administration) as Nature Reserve with landscape, environmental and historical constraints.
Data about this real estate property
total property area is divided in: Group A – in an area approximately of 8,000 m² are located: m² 1000 Manor House (restructured) m² 63 Church and m². 30 outbuilding (both restructured) m² 28 Hut (to be restructured) m² 150 Barn (to be restructured) Swimming Pool mt 18 x 10 and Tennis Court Group B – in an area, approximately of 1,500 m² is located: m² 170 Small House (restructured) Group C – In an area of aproximately 2,000 m². are located: m² 600 farmhouse (restructured) m² 30 service premises Plot of land has an area of about 14 hectares and consists of: 2.5 hectares of coppice 1.5 hectares of olive grove (it produces 4 quintals of extra virgin olive oil per year) 10 hectares of lawn on which is the golf course
Real estate property: MANOR HOUSE, CHURCH, SWIMMING POOL AND TENNIS COURT.
Built in the second half of 16th century according to the project of Sienese Architect Baldassarre Peruzzi School on behalf of Counts De Vecchi, owners of the whole area and the nearby castle of Celsa. The villa is composed of 14 rooms with bath, 3 manor halls, a bar lounge, kitchen, cellar, reception, an office and a local for the caretaker. All said covers approximately 1,000 m². Gentilitial Chapel of about 63 m², was restored in the 1980s, possibility of being deconsecrated in case of use for other destination.
OTHER UNITS
Group A – In an area of approximately 8,000 m², beyond Manor House, Church, Swimming Pool and Tennis Court, are located: HUT, used as store room and laundry room, its surface is approximately of 28 m²; BARN, stone building (to be restored), approx 150 m²; Group B – In an area of approximately 1500 m² is located: COTTAGE, recently built, comprising large kitchen, completely equipped for a kitchen school, a canteen, 2 bathrooms on the ground floor and 4 rooms with bathroom on the upper floor. All said covers a surface of approx. 170 m². Group C – In an area of approximately 2,000 m² are located: FORMER RURAL HOUSE, medieval period, rebuilt on a previous 10th century Church, fully restored and restructured. It includes 15 rooms with bathroom, an office with bathroom, and others service premises. All said covers an area of approximately 600 m²; LAUNDRY and TECHNICAL SERVICES PREMISES in separate building with an area of about 30 m².
More details
Phone: +39 0184 26.16.87
Price: € 6.300.000
Ref. code: V782
Type: Villas
Surface area: 2100 MQ
Services
Parking: Box
Terrace / balcony: yes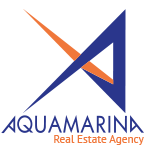 Acquamarina International Home
via Vittorio Emanuele, 302
18012 Bordighera (IM)
Phone: +39 0184 26.16.87
Mobile: +39 328 83.65.167
E-mail: info@acquamarinaimmobiliare.com
CALL
REQUEST AN APPOINTMENT
CONTACT US