Villa and Wine/Olive Production
Ref. code: V1890
LUXURY WIDE ESTATE IN THE COUNTRYSIDE OF ORVIETO, UMBRIA. ORVIETO IS A BEAUTIFUL MEDIEVAL TOWN MIDWAY ROME AND FLORENCE, 10 KM SOUTH THE BORDER WITH TUSCANY.
THE ESTATE WAS BUILT IN 1800 AND IS ON THE TOP OF A HILL DOMINATING THE VALLEY AND THE TUFA ROCKS OF ORVIETO. ITS VERY SECLUDED POSI-TION IS AT THE SAME TIME VERY CLOSE TO THE CITY AND THE MAIN CON-NECTIONS (HIGHWAY, RAILWAY).
IT INCLUDES:
AN HISTORICAL VILLA BUILT , 1.200 SQM.; IT HAS BEEN RECENTLY SUBMITTED TO AN ACCURATE CONSERVATIVE RESTORATION WITH THE HIGHEST RESPECT OF THE ORIGINAL STRUCTURE BY USING HIGH LEVEL MATERIALS SUCH AS MARBLE OF CARRARA, ANTIQUE HANDMADE COTTO, HANDPAINTED TILES AND BY ACHIEVING AT THE SAME TIME THE BEST MODERN COMFORTS.
AN ANCIENT STONE COUNTRYHOUSE OF 1800 SQM PARTIALLY RESTORED IN TWO BEAUTIFUL APARTMENTS, WITH A PLANNING OF RESTORING (RESIDENTIAL APARTMENTS FOR PRIVATE USE, OR ROOMS, BREAKFAST HALLS, GYM, MEETING HALLS AND MUSIC STUDIO ) ;
TOTAL BUILDING SURFACE: 2000 SQM
THE ESTATE IS SURROUNDED BY 100 HECTARES WITH 25 HECTARES OF OLIVE GROVE FIELDS THAT PRODUCE AN EXTRA VIRGIN ORGANIC DOP OIL, 4 HEC-TARES OF WINEYARD
AND FOREST 70 HECTARES , PARK, POOL 7 X 14 M.
IT FITS PERFECTLY AS A VERY EXCLUSIVE RESIDENTIAL LUXURY PROPERTY, AS A NICHE HOTEL, AN AGRITOURISM, A B&B COUNTRY RESIDENCE, A CUL-TURAL CENTRE .
NEAREST AIRPORT ROME FIUMICINO, 1 HR AND 1/2 .
More details
Phone: +39 0184 26.16.87
Price: € 4.200.000
Ref. code: V1890
Type: Commercial property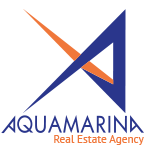 Acquamarina International Home
via Vittorio Emanuele, 302
18012 Bordighera (IM)
Phone: +39 0184 26.16.87
Mobile: +39 328 83.65.167
E-mail: info@acquamarinaimmobiliare.com
CALL
REQUEST AN APPOINTMENT
CONTACT US