Théoule-sur-Mer Villa For Sale
Ref. code: p-FR-00103-3700
30 meters from the beach and the harbour contemporary newly built house with a panoramic seaview. Large volumes, 80m2 livingroom, 3 bedrooms, 3 bathrooms, american equipped kitchen.
A lift goes to the garage for 3 cars to the hou
se. There is also a cellar on the garage level. And last but not least a place for a 14 meters boat is included in Théoule harbour.
Reduced notary fees,2,5% instead of 7% complete the description of this very interesting townhouse.
More details
Phone: +39 0184 26.16.87
Price: € 1.995.000
Ref. code: p-FR-00103-3700
Type: Villas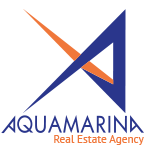 Acquamarina International Home
via Vittorio Emanuele, 302
18012 Bordighera (IM)
Phone: +39 0184 26.16.87
Mobile: +39 328 83.65.167
E-mail: info@acquamarinaimmobiliare.com
CALL
REQUEST AN APPOINTMENT
CONTACT US