Todi Country Home For Sale
Ref. code: p-It-00123-1
Lieutenants Tower is situated over the Valley ot the Tevere river, in the highest point of the Umbrian hills It has a wonderful view on the natural riserve and on the sunrise. It is located in the pitoresque village of Acqualoreto complete with church and restaurant.
The well-known cities of Todi and Orvieto are distant 18 km., Rome is 150 km away, Florence 180 km away.The tower sensitively refurbished in built on three floors, very comfortable.The place enjoys proximity to the village and privacy.
In the ground floor there is the etertaing part of the house: a large living room a study a kitchen and a guest bathroom. The patio outside the living roomwith a large dinig table and panorama. In the second floor there are two bedrooms and one bathroom.
On the second floor, with indipendent entrace from the garden, there is the master suite with a large living room with kitchenette, some steps bring to a galleried area with bedroom and bathroom.
The second house of m2 96 is composed of two small bedrooms , sitting room, kitchen and patio.
Separate from the main house there are 2 bedrooms , a bathroom and a kitchen.Swimming pool (6m x 12m), Land of about 7.000 sqm, swimming pool
More details
Phone: +39 0184 26.16.87
Price: € 1.600.000
Ref. code: p-It-00123-1
Type: Villas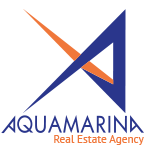 Acquamarina International Home
via Vittorio Emanuele, 302
18012 Bordighera (IM)
Phone: +39 0184 26.16.87
Mobile: +39 328 83.65.167
E-mail: info@acquamarinaimmobiliare.com
CALL
REQUEST AN APPOINTMENT
CONTACT US