Wonderful villa for sale in Cap d'Ail
Ref. code: VF936
Fabulous villa just 500 m. from Monaco with a fantastic view over it and its port.
The villa with a total surface area of 550 sq.m. and a garden of 1250 sq.m. is projected to offer 3 apartments of 140 sq.m. each and 2 apartments of 65 sq.m. each. Possible to modify the project uniting all the apartments in one single property. Parking for 7 cars. Construction works are in progress.
Cap d'Ail enjoys a privileged position on the Côte d'Azur, located at the gateway to Monte Carlo and only 20 minutes from Nice and from the Italian border. Rocky peaks rising up to 500 metres above the beaches and peaceful bays, a Mediterrenean climate, all contribute to making Cap d'Ail an extremely attractive seaside resort. For over a century, many famous people have chosen to stay here attracted by its charm, attractive and sophisticated lifestyle. Winston Churchill, Lord Beaverbrook, the Prince of Wales, Greta Garbo and many other well known people.
More details
Phone: +39 0184 26.16.87
Price: € 4.800.000
Ref. code: VF936
Type: Villas
Rooms: more than 4 Rooms
Surface area: 550 MQ
Bedrooms: 6
Services
Parking: Posto auto
Terrace / balcony: yes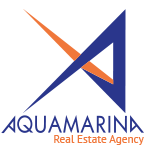 Acquamarina International Home
via Vittorio Emanuele, 302
18012 Bordighera (IM)
Phone: +39 0184 26.16.87
Mobile: +39 328 83.65.167
E-mail: info@acquamarinaimmobiliare.com
CALL
REQUEST AN APPOINTMENT
CONTACT US