Blog
Affect property prices after coronavirus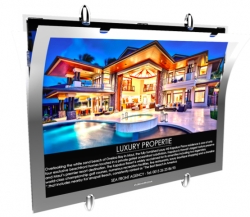 The coronavirus has changed the way we live our daily lives and it has upended countless business sectors, including Italian real estate market. Brokers, buyers and sellers are struggling mightily to do business when it's anything but business as usual. As things with the virus are getting worse, people are getting more careful and not in a hurry to spend their money.
Data shows that the rapid spread of the epidemic across Italy has already impacted the local real estate market. Property sales in the first two months of 2020 were down for 7-10 percent. In March there were very strong reduction at the request to properties for sale, comparing with 2019.
The Italian government has introduced a moratoriumon mortgage and other debt payments during the emergency to help consumers and businesses cope. High debt loads may pose a major risk to real estate firms and other businesses in the event of a prolonged crisis.
The bottom line will continue be negative - prices will go down. One group of the buyers who are in very secure jobs are actually in an improved position because the overall market is weaker.
Coronavirus will take out a group of buyers – those adopting a wait-and-see approach or who are simply unable to buy due to reduced income.
Another group of buyers: those who are in jobs but who face uncertainty about how coronavirus will affect their pay or whether they will keep their job at all and probably will be taken out of the housing market for now.
Those would-be sellers who have flexibility will be able to defer and that could cushion prices falls. There will still be people who need to sell for whatever reason.
The turnover will decline but there will still be properties coming into the market.
People will recover. Things will go back to normal eventually, but changes will affect all areas of business, includet real estate market..