Blog
Relazione di regolarità edilizia RRE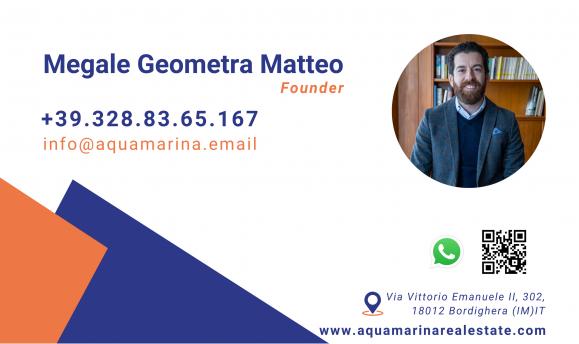 Conformity with Building Codes Standards (RRE)
The report of regularity of construction is a document that is prepared by a qualified technician enrolled in the register (surveyor, architect, engineer), which indicates the conformity with Italian Building Codes and urban planning of a property and correspondence between the project deposited in the municipality, the actual state of the property and the plan deposited in the land register.
The Construction Regularity Report contains
address, cadastral data and description of the property;
urban planning history and permits;
cadastral conformity;
urban conformity;
details of the energy performance certificate;
certificates of conformity of the systems (if any)
The RRE to date is not a mandatory document. So the first question you will ask yourself is: is it needed or not?
Personally, I can say "it depends". In the event that the agency that takes the lead on the sale of the property performs proper "due diligence" (i.e., retrieves all sorts of documentation necessary to understand the history and various compliance requirements), the RRE is actually performed by the real estate agency itself. Our intent is to be clear with the customer who comes to buy through our agency, making them aware of what they are buying and at the same time, for those who sell, to be informed about what they are selling, avoiding running into promises of incorrect sales or false statements that would result in claims for damages.
So to the question, "but is the RRE mandatory?" we answer, "Yes if the agency is not involved in verifying the property's documentation."
"When is it necessary to do it? ": before you put the property up for sale, so that you have only one goal from then on: to find the right client to buy.
It is thought that the RRE is a document that protects only the prospective buyer, but in reality it also protects the seller, because it often happens that the selling party is not aware of building irregularities on the property he is selling.
In case of serious non-conformities or building abuses the seller can be prosecuted, even after the deed, at the criminal level and in some cases the deed can be rendered null and void.