Order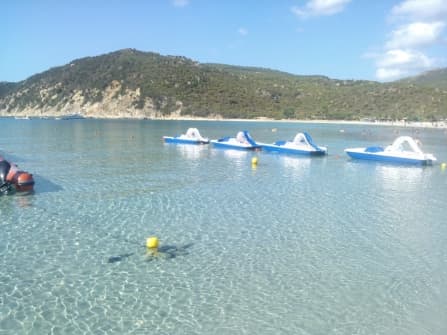 V1527
Charming villa for sale in Masone Pardu - Castiadas Beautiful gated villa immersed into the green surroundings just a few km from Costa Rei - Sardinia. The main villa is placed on two levels (100 sq.m. plus 70 sq.m. of the basement floor) with an additional fully refurbished building of 100 sq.m. Moreover there is a utility room of 65 sq.m., garage 100 sq.m., wood-fired oven and barbeque area in the garden of 1000 sq.m. Costa Rei is 6 km far from the property. The whole property is in excellent conditions. Perfect solution for summer holidays in a quiet setting in a few mintues drive from the amazing Sardinian beaches. Costa Rei is 14km north of Villasimius on the stunning south east coast, renowned for some of the most beautiful white sandy beaches in Italy and the electric aquamarine coloured sea. The landscape is set off by rolling hills covered with aromatic green Mediterranean vegetation and dramatic granite cliffs, an area which is mainly undeveloped. The small town of Costa Rei is a lovely holiday resort on a stunning 10 km long white sandy ...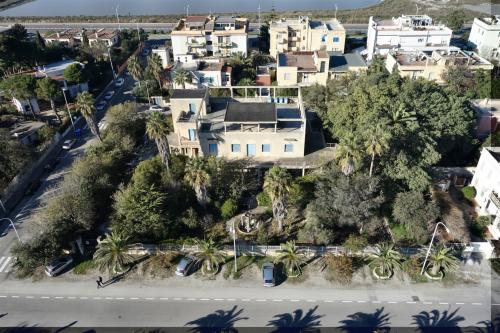 VSP06
Truly luxury villa for sale charmingly nestled just by the seaside. Built in 1940s the villa boasts 654 sq.m. of living space, having maintained its original and unique architectural style. Surrounded by a lush private garden of 2000 sq.m. the villa provides a number of solutions for its future owners, one of which is to set up a hotel business just at the sea. For any further details please contact the agency. Cagliari is the capital of the island of Sardinia, a region of Italy. An ancient city with a long history, Cagliari has seen the rule of several civilizations. It was the capital of the Kingdom of Sardinia (which in 1861 became the Kingdom of Italy) from 1324 to 1720 and from 1798 to 1814. Seat of the important University of Cagliari and the Primate Roman Catholic archdiocese of Sardinia, the city is an important regional cultural, educational, political and artistic centre, known for its diverse Art Nouveau architecture and several monuments. It is also Sardinia's economic and industrial hub, having one of the biggest ports in the Mediterranean sea and an international ...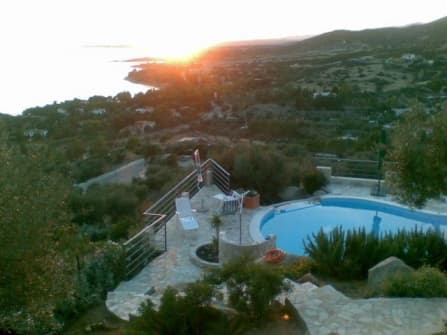 VIS01
This villa is set on a hill in the village of Capitana, in an area accessible only to residents. The Villa overlooks a varied landscape; the sea where you can appreciate the horizon, the hills around, with mediterrean greenery. On the right side is indipendent, while on the left side there is another villa without pool. The villa of recent construction is divided in 3 floors: the living area upstairs, sleep area downstairs, and relaxation area with pool and garden in the lower part of the structure. Living area:It lies in the highest level of the villa. In this area you can find a spacious living room with bright living area, TV, fireplace, dining area, kitchen, 2 full bathrooms, one with bath. All rooms are open onto covered terraces, sea view, with space to put tables and chairs where you can spend pleasant moments outdoors. The kitchen is' particularly finished, with dishwasher, fridge-freezer, hob, extractor, oven, sink. To access the sleeping area there are staircases that lead to an area consisting of 3 bedrooms: 1 master bedroom complete, with doors that open out onto a veranda where you can admire a fantastic panorama. Inside the master bedroom there is a bathroom complete with shower, wc, bidet. Room 2Double room complete with wardrobe, bedside tables, and sea view. Room with bunk beds, sea view. Leaving the house through a paved path, you enter in the garden with Mediterranean plants treated with a prevalence of rosemary and myrtle. In the center of this garden there is a beautiful swimming pool with lounge chairs and patio furniture. The garden with the pool offers a gorgeous view of the sea. Further details:The villa has a washing machine, fireplace, barbecue, outdoor shower, private parking, LCD TV, patio furniture, sunbeds, private swimming pool. Distances:Distance from the port and airport of Cagliari: 40 kmDistance from shops and supermarkets: 9 kmDistance from beach: 1.5 kmDistance from Alghero airport: 240 kmDistance from Porto Torres: 220 kmDistance from Olbia: 298 ...