Order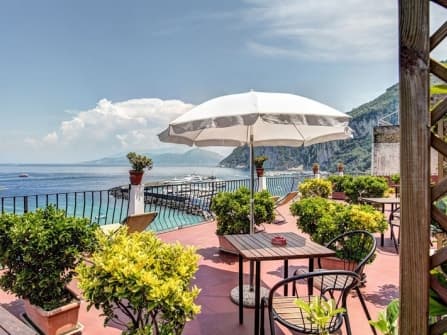 V817
<p>A wonderul waterfront hotel for sale in CapriA nice hotel covering 750 sq.m. with panoramic terraces for a total surface area of 390 sq.m. and a private garden of 1500 sq.m. The hotel features 20 rooms, a restaurant and various utility rooms. Conveniently located at the port of Capri, it is easily reachable and offers spectacula sea views.The small Italian island of Capri is situated 5 km from the mainland in the Bay of Naples, a celebrated beauty spot and coastal resort since the days of the Roman Republic until now. It is also part of Campania. Capri, known in Greek mythology as the isle of the sirens, was a favored resort of the Roman emperors. Most notoriously, the emperor Tiberius had his villa on the island, the location (supposedly) of debauched orgies. Those who displeased the emperor were flung to their deaths from the cliffs. The island is world famous and is very touristy, especially when swamped with tourists in July &amp; August, but other times of year it is calmer and more ...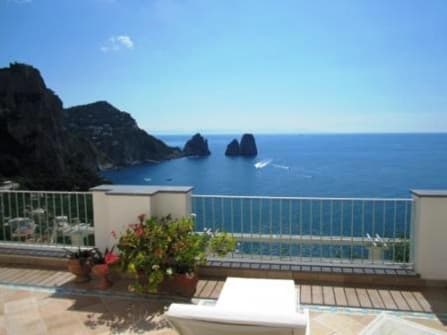 V77
Capri, we propose for sale villa waterfront with wonderful seaview and terraces. The property (430sqm) was recently renovated in "caprese" style by local artisan, with high finishing touches in every details; we find 5 large bedrooms, triple living room, double kitchen, 1 tavern and the possibility to built a dependance. Wonderful exposure and ...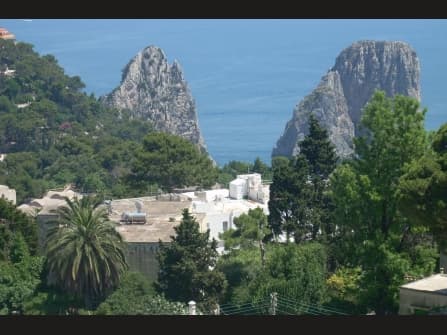 p-IT-00044-3784
CAPRI - Panoramic apartment with view on the seaside, composed by a small entrance, living room, bedroom, small kitchen, balcony, a terrace on the same level and a terrace on the upper level with wonderful view (about sqm.