Order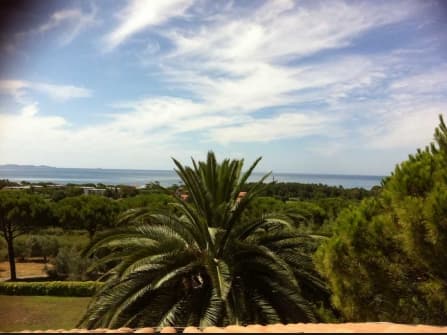 V94
Follonica, in an exclusive location, prestigious villa, lovely location overlooking the gulf, island of Elba to plummet, recently renovated with quality materials and quality finish,160sqm, two minutes from the beach and all services made , ground floor: large living room days, study, dining room, kitchen, utility room with dryer, bathroom, laundry room, First floor: 2 bedrooms, 2 bathrooms with shower, balcony, Second floor: large attic room with electricity. Can be used as 3 rd bedroom or gym / center benessere.Nella room there is a home cinema - made 3D-away, already connected with DVD system, dvx, Access TV, Internet, and a home for surround sound that includes every room downstairs and the garden with Bose speakers and wood trim on douglasGarage of 15 sqm and a storeroom of 5 mq.L 'property is surrounded by a beautiful park with trees of tall trees, palms, cypresses, oaks ... It 'also a barbecue with marble floors and a separate oven for baking pizza.Immerso greenery and tranquility for the' property is a truly unique and finished with the utmost care and attention for details. 'building a golf course with 18 championship holes, par 72 meters in length. 6350 to about ...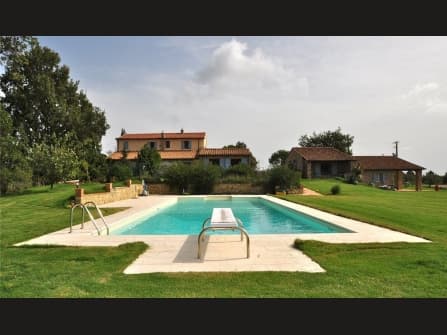 V1076
Fabulous property for sale in Follonica - Massa Marittima Splendid Tuscan property with fantastic sea views, dating back to 1800 and consisting of 2 separate houses with a total surface area of 615 sq.m., immersed into 5 ha of land. The main villa of 470 sq.m. was refurbished to the highest standard still maintaining typical Tuscan building peculiarities. The ground floor: double living room with a fireplace, big kitchen, utility room, bedroom with sea view and a bathroom. The first floor: master bedroom with wardrobe and a bathroom, 2 bedrooms with a toilet in each. There is also a two-bedroom apartment. The second villa features a two-bedroom apartment; 2 bedrooms with 2 bathrooms. Swimming pool, parking, fruit and olive trees. Massa Marittima lies just 8 km. from the property, so the whole infrastructure is at 10-15 min drive. Grosseto lies on the Tuscan coast of the area known as the Maremma. Grosseto itself is a relatively recent city that developed during the mediaeval period on a site where Etruscan boats used to pass through the marshes. It provided accommodation for the workers in the salt pans and developed slowly until eventually it was fortified by the Medici. It is the agricultural capital of the Maremma and is known for its sun-ripened tomatoes, artichokes, mushrooms, spinach, olives and wild boar. Although the name Maremma is most commonly associated with the vast, formerly marshy, coastal area made fit for habitation only during the past couple of hundred years, the Maremma is in fact a large and diverse area covering parts of southwestern Tuscany and some of northern ...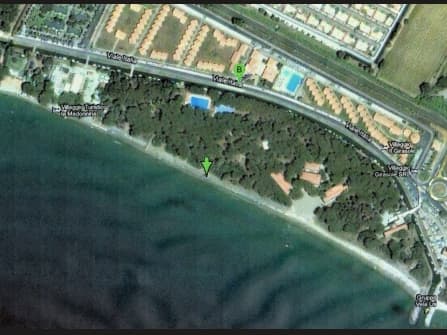 V820
Building plot of land for sale in one of the most beautiful areas of Maremma Coast, where a famous golf club, splendid sandy beaches are located. The land covers 45 000 sq.m. featuring wonderful pine wood and bordering with 400 m. of the beach. The plot is ideal for building a touristic village 4-5* with a total living area of 20 000 sq.m. There is also a chance to apply for a 20-25% living area expanding upon request. The Maremma Regional Park (Parco Regionale della Maremma), also known as Uccellina Park (Parco dell'Uccellina) covers a coastal area between Principina a Mare and Talamone near Grosseto, Magliano in Toscana and Orbetello, right up to the Livorno-Roma train line. The park covers 9,000 hectares (22,000 acres) plus an extra 8,500 hectares (21,000 acres) of open land around its boundaries. The Park is characterized by important geographical elements such as the last stretch of the river Ombrone, the orographic system of the mountains of the Uccellina which reaches 417 metres (1,368 ft) of height in Poggio Lecci, the marsh area of the Trappola, and the coast which is both sandy and characterized by steep ...