Order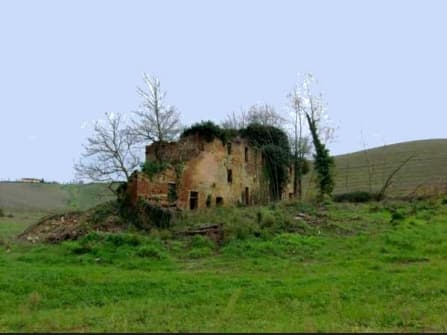 CLAPE05
In a prestigious area between Pisa and Florence is for sale this agricultural estate consisting of 170 hectares and several outbuildings for restoration. Three typical tuscan farmhouses , to be restored according to your taste: the main building on two floors with a total surface of 367 square meters with annex of 80 sqm. A second building has a very interesting shape with a total surface of 415 square meters. The third building is abandoned since the 50's and boasts a total area of 384 square meters The land and farmhouses offer gentle views of the beautiful surroundig area, of San Miniato and the Etruscan town of Volterra. Part of the land is ideal for breeding activities: here there is a large building with two apartments, with a surface of 410 square meters to be totally restored. Nearby there is also a small building of 170 square meters. There is also a lake of 8000 square meters. For cattles and pigs there are also stables of over 365 square meters and another stabloe of 390 sqm. Included in the sale 30 hectares of hunting reserve while around 109 hectares are arable land and 55 hectares woodland. There is also a vineyard and a small olive ...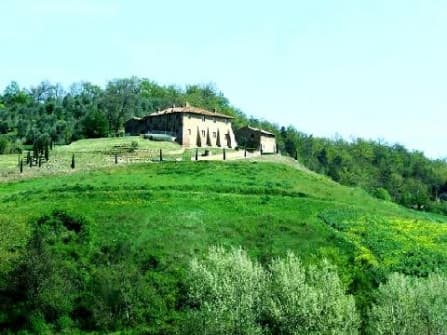 CLBC221
The property consists of a former farm with 3 buildings recently restored. Total floor area of the buildings is approx 1000m2 and the buildings are placed centrally within the surrounding 3,5 hectares of land . The 3 rusticos are divided into 11 apartments and restored with exposed beams, cotto floors throughout, and are sold with furniture. Central heating throughout. Each apartment has kitchen/dining area, bathroom, 1 or 2 bedrooms. CLASSE ENERGETICA ...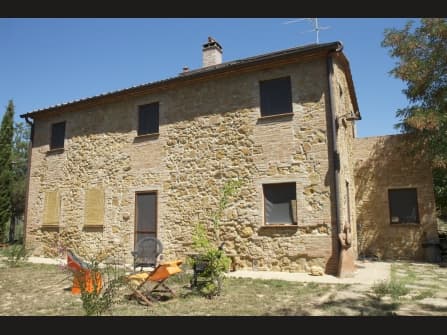 V1043
Typical Tuscan house completely independent and recently renovated with beautiful elements that combining the modern with tradition. All properties comprehends farmhouse with dependace and storage for a total surface of 250 square meters + 5 Hectares of land and the swimming pool which was built with salt system. Farmhouse is all connected with a simply closing the doors, it is composed of three apartments, each with private entrance. This makes its use very versatile. On the ground floor there is a large kitchen with storage room, living room with fireplace, study, bedroom and the bathroom. On the first floor with 2 entrances from internal and external stairs, large studio apartment with bathroom and terrace, a living room / dining room with kitchenette, two bedrooms and bathroom. Very pretty dependance, all independent, ideal for two people. The property with the modern finishes is in Energy Class A +; 96 square meters of photovoltaic panels, producing 11.8 KW for a credit of about € 10,000 / year; solar panels for hot water, heat pump, under floor heating system , insulated roof. Inside, in harmony with each other, traditional elements: wooden beams and old bricks with Venetian resin flooring The house is for sale unfurnished. In the land there are about 100 olive trees in production, there is also an underground tank to collect rainwater. 10 minutes from Montaione, 20 minutes from San Gimignano, Siena 45 minutes, 50 minutes Florence or Pisa, a few minutes there is ...